Family Law Attorneys in Pittsburgh, Pennsylvania
It can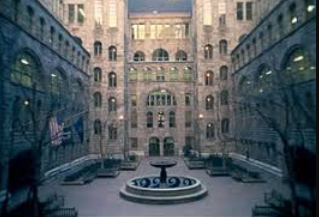 be frustrating to deal with family issues—especially when the law is involved. That's why at Luvara Law Group LLC, we offer compassionate legal support to families throughout Pennsylvania. Discover how we can help you and your loved ones seek solutions in Greensburg, Washington, Uniontown, or anywhere else in our state. Contact our office in Pittsburgh today to set up an appointment.
Divorce
Divorce is never easy. It is stressful—even overwhelming—and while it may be the end of one chapter, it is also the start of another. Getting you through this process with confidence is our goal. We'll work to make sure you know what your rights are to marital property and which of your assets are marital and subject to division. We will also walk you through the division of debts and other financial matters. Let us help you ensure a fair and equitable distribution of property.
Divorce should not lead to financial crises. Alimony (otherwise known as spousal support) is available in most cases and depends on a number of factors that should be discussed with one of our experienced lawyers. At its core, alimony is designed to level the playing field when there is a disparity in income or assets obtained during the marriage. There are a variety of reasons for an award of spousal support, and figuring out what you are entitled to can be difficult. Allow us to help.
As a parent, you have the right to raise your children in a supportive home. The most difficult process in a divorce involving minor children is child custody, including working out a custody agreement that will ensure a smooth schedule for parenting time.
At Luvara Law Group LLC, we're committed to helping families make good decisions for their children in any situation that may present itself. Whether it's a contested divorce or newly established paternity, it can be an emotional and overwhelming process. You'll know that you made the right choice for your family when you work with experienced, empathetic attorneys dedicated to your interests at every stage of the journey. Schedule a consultation with us in Pittsburgh to get started.