The First 72 Hours After
March 20, 2022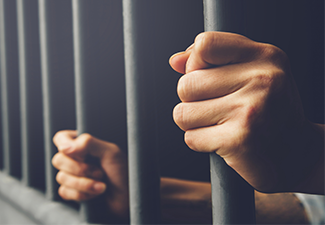 Being involved in a motor vehicle accident, getting served with divorce papers, or being arrested or indicted for a crime can be difficult and overwhelming experiences. The moments following any of these incidents or events can be confusing to sort through. However, what you do – or fail to do – in that period can significantly determine the aftermath. An experienced Pennsylvania attorney can help you understand your unique situation and determine the best way to protect your legal rights.
At Luvara Law Group LLC, our attorneys have the diligence, resources, and skills to assist, support, and guide clients through difficult situations in their lives. As your legal counsel, we will review and investigate all of the facts of your case and explore your possible legal options. Also, our trusted team can offer you the comprehensive legal guidance, advocacy, and vigorous representation you need to pursue fair financial compensation for your injuries and damages, navigate crucial decisions in your divorce, or defend yourself against any criminal charges.
Luvara Law Group LLC proudly serves clients across Pittsburgh, Uniontown, Washington, Waynesburg, New Castle, and Greensburg, Pennsylvania.
The First 72 Hours After an Accident
The moments and hours following an auto accident can be really emotional and unsettling. However, what you do – or do not do – within the first 72 hours after the incident can have a massive impact on the outcome of your personal injury claims. When involved in an accident, you should take the following steps where possible:
Remain calm.

Get to safety and help other victims to safety, if you can.

Call 911 to get emergency medical help for injuries to yourself and other accident victims. Notwithstanding the extent of your injuries, you should still get adequate medical treatment from a qualified physician for your overall health and safety, for property documentation, and to avoid possible issues with the insurer.

Report the accident to the police or law enforcement agency. Under Pennsylvania law, all accidents that cause injury, death, or vehicle damage must be reported within five days of the crash.

Collect all relevant personal information and vehicle information. Personal information includes the other driver's name, phone number, address, license number, and insurance policy number. Vehicle information includes the vehicle's make and model, license plate number, and Vehicle Identification Number (VIN).

Document the police report, accident scene pictures, and witness testimonies and statements.

Document your medical bills, medical treatment, doctor's appointments, personal account of the incident, and how it has affected your daily life.

Notify your insurance company about the auto accident. Some insurance companies require accident victims to notify them within a specific time period.

Hire an experienced attorney to help file your injury claims, negotiate a fair settlement with the insurer, or take additional legal action where possible.
It is important that you take these steps sooner rather than later to avoid forgetting crucial details or misplacing important documents. A skilled Pennsylvania personal injury attorney can help protect your legal rights and seek rightful compensation for your injuries.
The First 72 Hours After Being Served/Serving Divorce Papers
Divorcing be an overwhelming experience for all parties involved. With heightened emotions and the psychological toll involved in a marital dissolution, someone going through a divorce can easily make costly mistakes without proper guidance or experienced legal representation. Here's what to do during the first 72 hours after serving or after being served with divorce papers:
Hire a well-informed divorce attorney to help evaluate your unique circumstances and explore your available legal options.

Review, serve, or respond to the divorce papers and make a counterclaim.

Protect your assets and legal rights and manage your finances.

Gather and document all required information and documentation from your spouse.

Review options with legal counsel, including uncontested divorce, contested divorce, or mediation.
A divorce or legal separation can have huge long-term implications on different aspects of your life, including your family, children, finances, and assets. An experienced Pennsylvania family law attorney can offer you the detailed legal guidance and reliable advocacy you need to navigate important decisions in your divorce and help you move forward quickly.
The First 72 Hours After an Arrest
Every day, many individuals in the Commonwealth of Pennsylvania are arrested and charged with an offense. If you're under investigation for a crime or if you are facing criminal charges, here's what to do:
After your arrest and before any charges, you have the right to remain silent.

Retain a defense lawyer to investigate all the surrounding facts of your case and build your defense.

Avoid speaking to anyone without the consent or presence of your lawyer.

Be polite during the arrest or search process.

Document the events leading to your arrest.

Document what happened while you were in custody.

Ask the arresting officer about your charges.

Communicate effectively and work with your attorney to post bond or bail.

Do not post on social media or reach out to your accuser.

Do not hide or leave out any slight details from your defense lawyer.

Answer questions as truthfully as possible.

Keep your defense attorney up-to-date and well-informed about the entire situation.
Navigating the criminal justice system or defending your allegations without experienced representation can expose you to the possibility of suffering the maximum punishments. Therefore, when facing criminal charges, you need to hire an aggressive Pennsylvania criminal defense attorney to help strategize your defense and keep your record as clean as possible.
How Luvara Law Group LLC Can Help
The first 72 hours after being involved in a car accident, being arrested and charged with a crime, or being served with divorce papers are the most critical. How you respond and act during that time will significantly affect the outcome of your case. Moreover, defending criminal charges, pursuing injury claims, or resolving divorce issues often involve several complexities. Therefore, it is imperative that you retain an experienced attorney that fits your unique situation.
With over 75 years of combined experience, our attorneys have devoted their careers to providing knowledgeable and comprehensive legal services in several practice areas. Whether you are trying to pursue your deserved compensation for your injuries, make intelligent decisions regarding your divorce, or defend yourself against criminal accusations, we will fight diligently to protect your best interests and guide you through every phase of the legal process from start to finish. Having our team on your side can improve your chances of achieving the best available outcome in your case.
If you or someone you know was injured in a negligent car accident, thinking about filing for divorce, or facing criminal charges, contact Luvara Law Group LLC today to schedule a simple case assessment. Our trusted attorneys can offer you the highly-personalized legal guidance, support, reliable advocacy, and dedicated representation you need. We're proud to serve clients across Pittsburgh, Uniontown, Washington, Waynesburg, New Castle, and Greensburg, Pennsylvania.